About | Rules/FAQ | Book a canoe
Buffalo River Float Trip 2022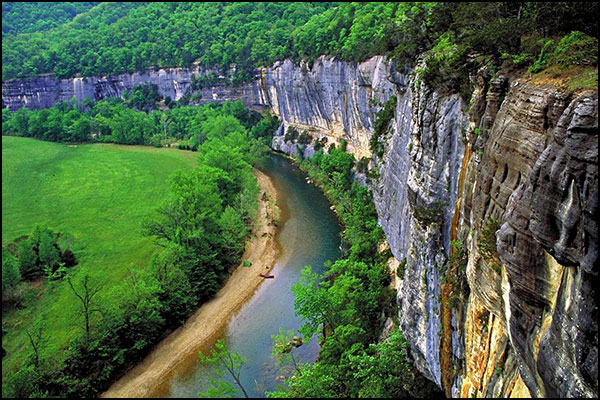 Come visit the beautiful Buffalo River in Arkansas this Memorial day weekend. Rent a canoe and travel downstream whilst taking in nature and enjoying time spent with brethren. This has been an annual tradition going back to WCG days. Bring along a packed lunch and beverages of your choice, to enjoy a picnic break during the journey.
Schedule
The float trip will take place on Memorial day weekend, Sunday May 29th. Plan to arrive at the Hwy 14 bridge by 7:30am. We will then board the shuttle bus and ride up to Maumee North, where we will put in the canoes.
The 2022 Canoe prices will be $58.50 per canoe, plus $8.82 per person for the shuttle fee. These prices include sales tax.
Accomodation
If you would like to stay for the weekend we have several rooms available. Please email roger@g5i.net or call 501 288 0956 to make arrangements.